More functionality in the world's leading CRM
with Causeview Donations for Salesforce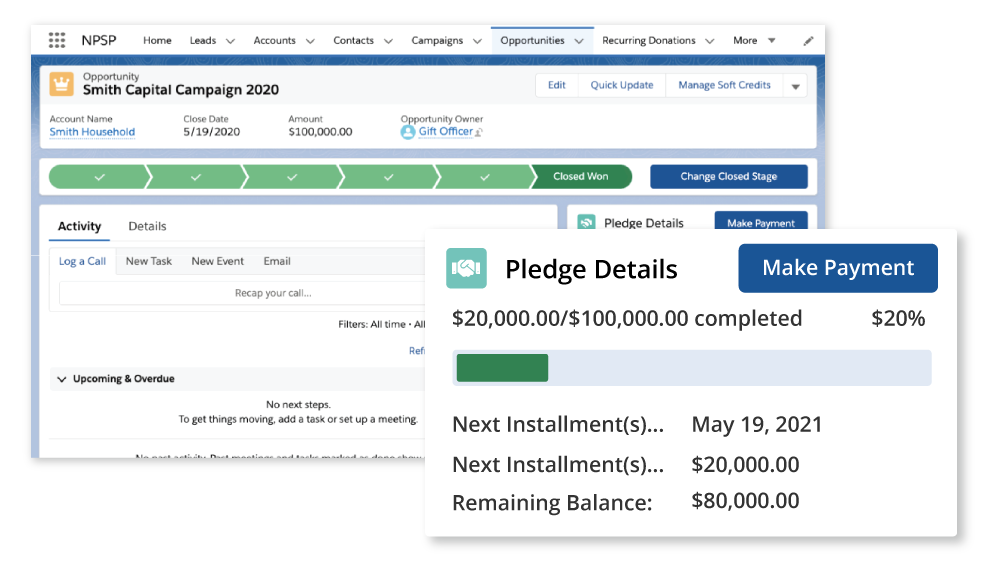 Causeview brings essential fundraising features straight to your Salesforce Nonprofit Success Pack to deepen your relationships with constituents. No new technology to learn, no costly consultants - just a straightforward fundraising solution that seamlessly integrates with the tools you already know.
Imagine what you can do with new CRM capabilities:
Manage your database without needing a consultant
Track donor activity with native Salesforce reporting
Compare results through custom reports and built-in dashboards
Send automated receipts and email engagements
Collect gifts and pledges through online donation forms
Allow donors to split gifts and allocate funds as they like
Accept recurring gifts to encourage monthly giving
Discover how Causeview Donations enhance your Salesforce Nonprofit Success Pack
Copyright © 2018: Causeview Inc. All Rights Reserved.