With Causeview, Worcester Polytechnic Institute is excited to take its advancement performance to the next level.
About Worcester Polytechnic Institute
Located in Massachusetts, Worcester Polytechnic Institute (WPI) is one of the United States' first engineering and technology universities. WPI's 14 academic departments offer more than 50 undergraduate and graduate degree programs in science, engineering, technology, business, the social sciences, and the humanities and arts, leading to bachelor's, master's, and doctoral degrees. The university's curriculum features a flexible, rigorous program that is project-based and globally engaged, aimed at quality experience and a positive impact for the communities it partners with. WPI faculty members work with students on interdisciplinary research seeking solutions to important and socially relevant problems, both on campus and at more than 40 project centers throughout the Americas, Africa, Asia-Pacific, and Europe.
The University Advancement team at WPI has used the Salesforce.org platform to manage its alumni and constituent relationships since 2014. To leverage the CRM capabilities of Salesforce into revenue, they sought an integrated gift processing solution powerful enough to meet its needs.
"There hasn't been a gift processing solution that's robust enough for us," said Cheryl Cerny, Assistant Vice President of Advancement Operations at WPI. "When it comes to higher ed, there hasn't been a really solid solution."
"We really feel like we've partnered with Causeview, which really is a breath of fresh air."
- Cheryl Cerny, Assistant VP of Advancement Operations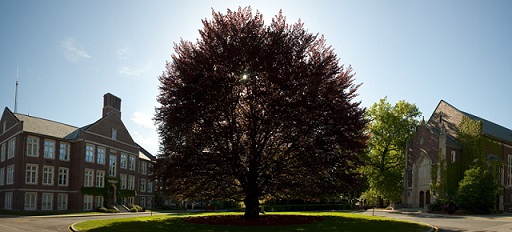 Seeking a donation processing solution for the Salesforce.org HEDA platform, Worcester Polytechnic Institute learned about Causeview Advancement. Built for HEDA, Causeview Advancement allows higher education institutions to manage and process payments including one-time & recurring gifts and pledges, both online and offline. Schools can automate administrative tasks, intuitively report, manage gift accounting, and build customizable, responsive, online donation forms & landing pages.
"We learned that Causeview was developing features very proactively," Cheryl told us. "Everything was HEDA, everything was Lightning. Very forward thinking. Before I even asked for functionality, we were told it was in progress."
At Causeview, it is has always been a priority to make the implementation and deployment process as simple as can be.
"I was nervous about the implementation," said Cheryl. "But the weekly check-ins, the attentiveness, the reassurance, made it so much better. Causeview made us think about the fact that we're all in this together. Going forward now, through this very short deployment, it's been amazing," she added. "It's an awesome, cutting-edge product that is still developing."
Causeview's commitment to Customer Success has also added to WPI's easy transition. Cheryl found that the product was a major part of WPI's happiness, but the Causeview team was another key. "We really feel like we've partnered with Causeview," she said, "Which is really a breath of fresh air."
"Causeview is a huge process improvement piece internally. It's simplified gift management and reporting."


"The gift management team loves you!"
With Causeview in place, it is clear how it will impact WPI's advancement team, including executive leadership, development staff, and finance.
"Causeview is a huge process improvement piece internally." she told us. "It's simplified gift management and reporting. In combination with Marketing Cloud, it's going to make our alumni engagement so much better. We'll be able to see the entire lifecycle of a constituent."
"The way Causeview has set up their giving model is going to make our reporting so much easier," said Cheryl. "There's going to be a lot more transparency and clarity of reporting. Our end-users are going to be much more self-sufficient with reporting. Our power users are already building online donation forms quickly. There will be time savings, better data quality, and our users will get to focus much more on getting the most out of Causeview and much less on wonky database processes." Speaking to Causeview Advancement's gift processing, pledge management, gift allocations and fund accounting, Cheryl exclaimed: "The gift management team loves you!"
With the implementation behind them, she concluded: "We're excited to be live, so that we can really use the key features and take things to the next level."
See Causeview in Action
Spend some time with a fundraising expert to see how Causeview can help your organization.